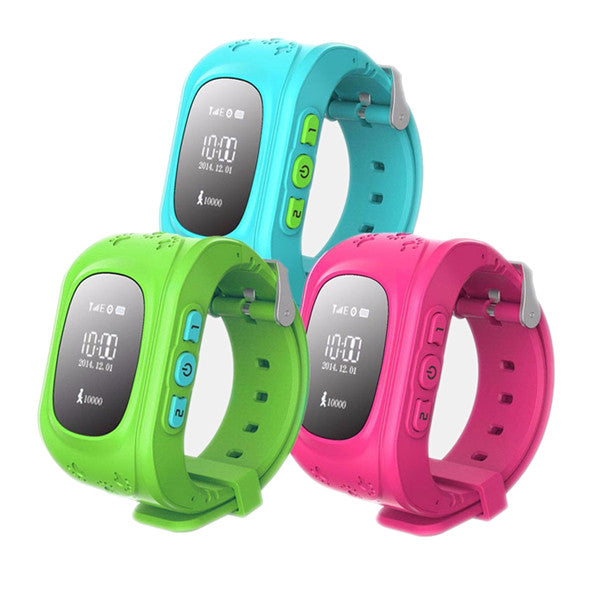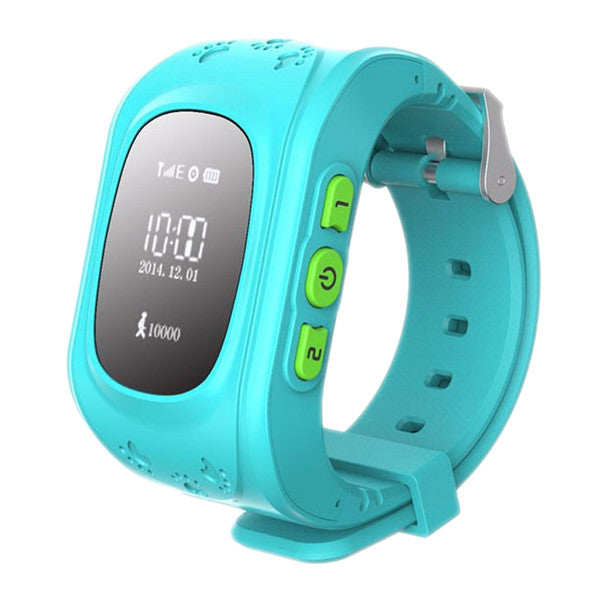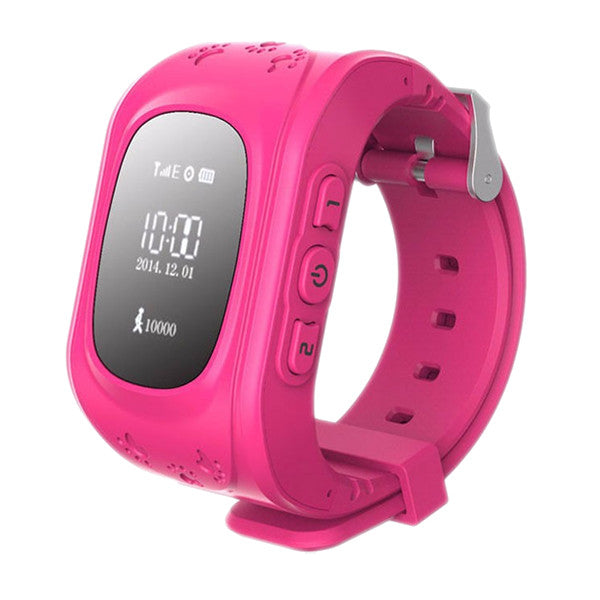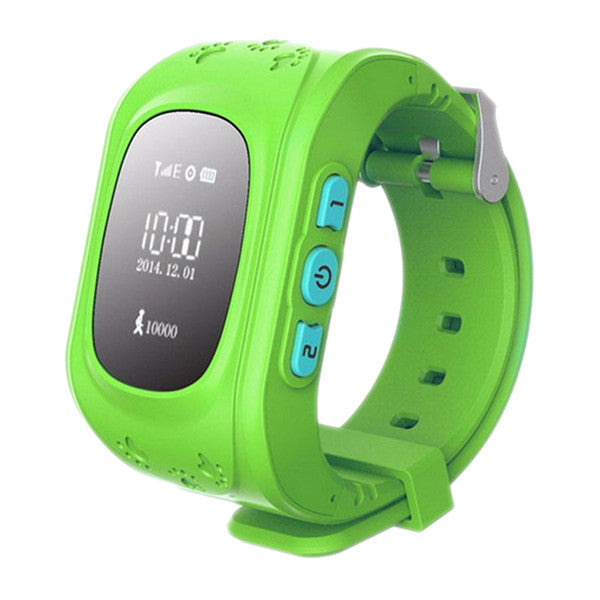 Flashy Trends GPS Kid Tracker Smart Wrist Watch in 3 Colors
Description: 
Flashy Trends Kids' smart watch links to parents' smartphones, so they can keep tabs on their location and communicate quickly
How it Works
The GPS smart watch is worn by kids but synced up to their parents' smartphones. This watch only supports 2G network. Through a downloadable app, the parents can track where their children are, send alerts like "dinner's ready," or even dial the smart watch to talk to them.
Functions
• GPS and LBS dual-locating function
• Electronic fence function: sends an alert if a child leaves the preset area
• Remote monitoring: high-sensitivity mic lets parents listen in to children's surroundings
• Two-way communication: parents can dial the watch and kids can call their parents
• SOS one-key calling: holding the SOS button for 3 seconds will automatically dial the parents
• Fitness tracker: stores 3 months' worth of steps data
• Need a cellular data Connection service, you need to buy a SIM CARD(not included in package)
Details
• Bold and colorful kids' smart watch
• Material: plastic
• Screen size: 0.96"
• Compatible with Android and iOS devices
• Battery: 3.7V 400mA rechargeable
• Standby time: 2–3 days
Note: Above information are for references only as different measurement tools may display measurement deviations.