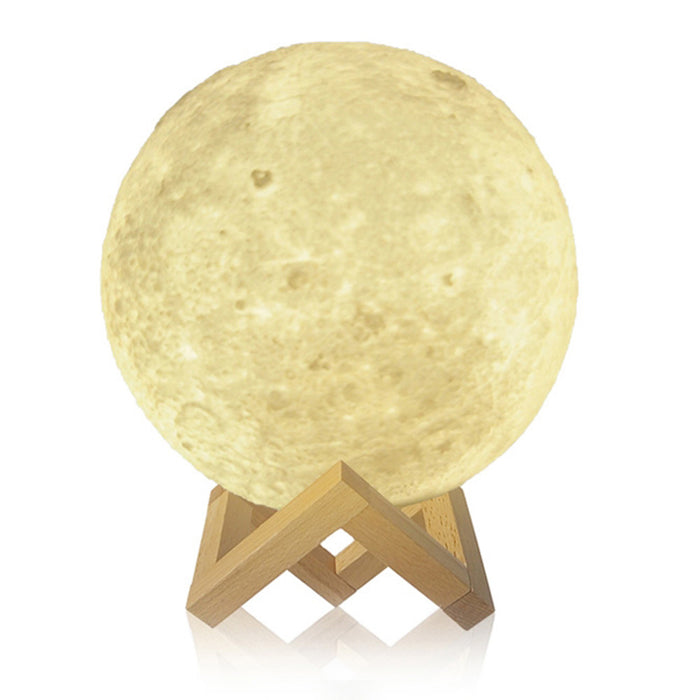 Flashy Trends Moon Night LED Lamp
You will be over the Moon with this gift for yourself or someone else if you like the moon, space or anything heavenly. 

This LED Moon Lamp representation of the moon recreates craters and rocks just like the surface of the moon.

The moon has a soft white light to illuminate the surrounding area while providing a nice ambiance.

This is the perfect complement to your child's bedroom, night stand or bathroom. 
Look at it and let your imagination run wild.

- Unique design, high quality
- Adds some warm atmosphere at home
- Energy saving and environmental protection
- Good items in everyday life
- NiteCore Extreme, press until the brightness is right for you

      
Features:

New LED light source, built-in rechargeable battery, touch switch, Promise dimming, two-color switch, support USB power supply

Light color: yellow and white color switch

Processing technology: FDM-3D printing one molding

Lamp wattage: 0.1w-1.5w

Surface accuracy; 12.5um

Life time: 6H-12H

Product material: edible grade degradable PLA

Product color: ivory white

Charging time; 3 hours

Light source: LED

Product power: 1W

Rated voltage: 110v-220v

Charging type: USB