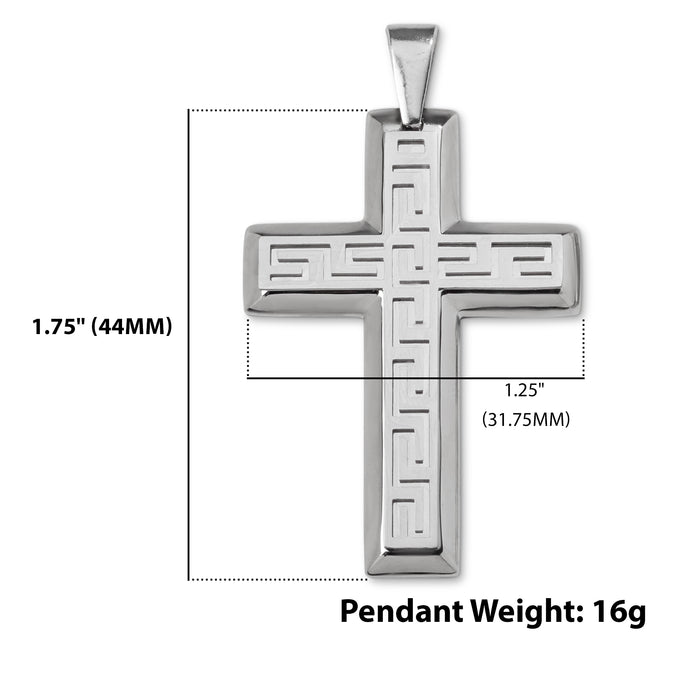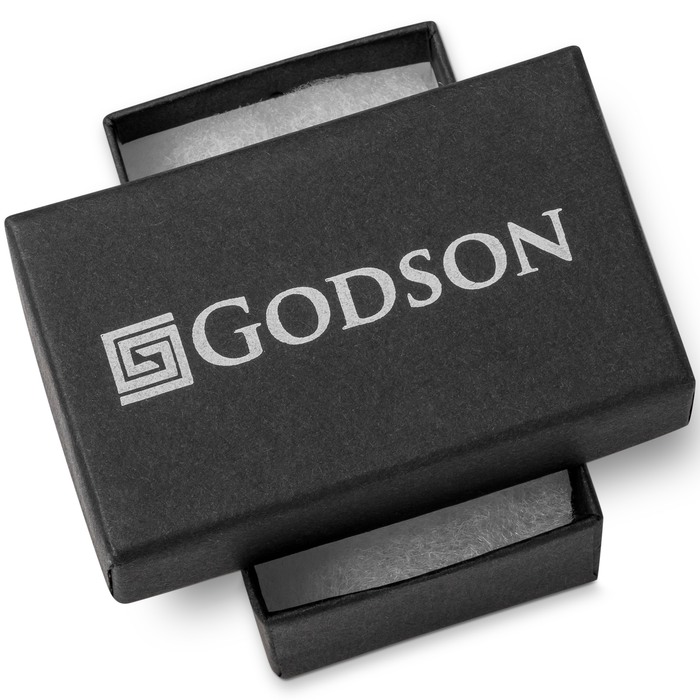 Stainless Steel Figaro Chain 24" (61cm) Long and GODSON Cross Pendant for Men or Women
•You will receive a stainless steel Figaro Chain 4mm wide and 24" (61cm) long and a Greek Key cross making a perfect combination depending on your mood or outfit
•These items are made of very high-quality Stainless Steel which is solid, durable, comfortable and very affordable.  
•Chain has improved Lobster Clasp for easy use
•Chain Size is:4mm wide,24 inches (61cm)
The silver colored cross has a Greek Key design.
This is a great gift for men, women or teenagers.