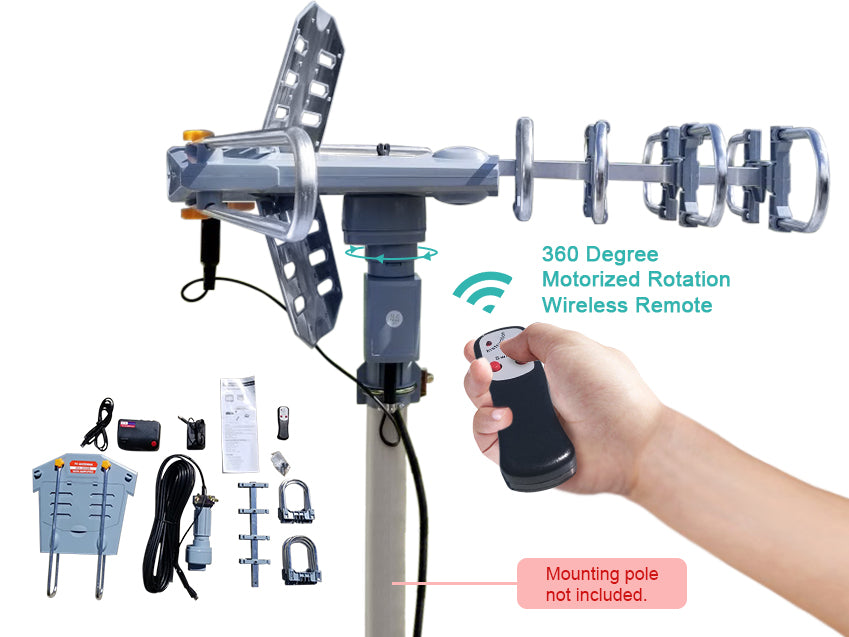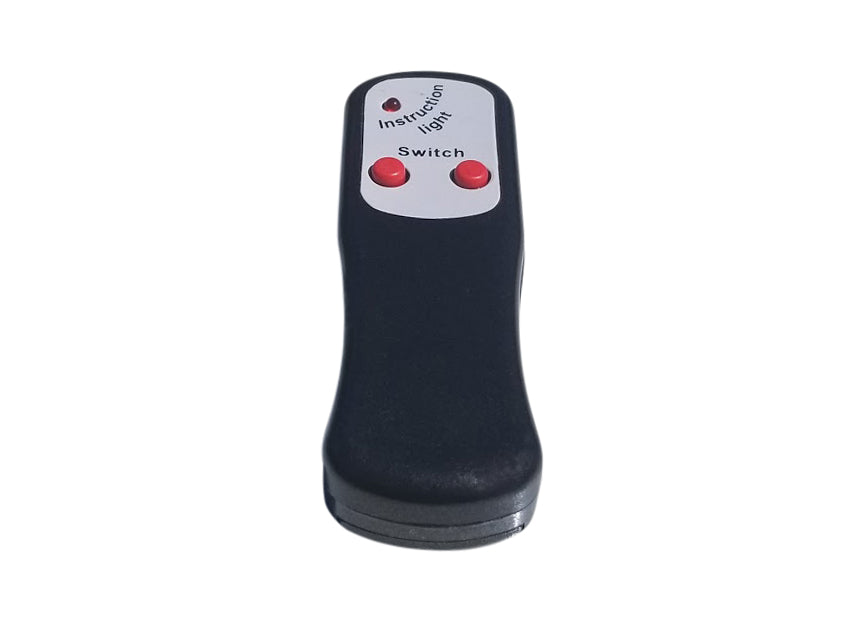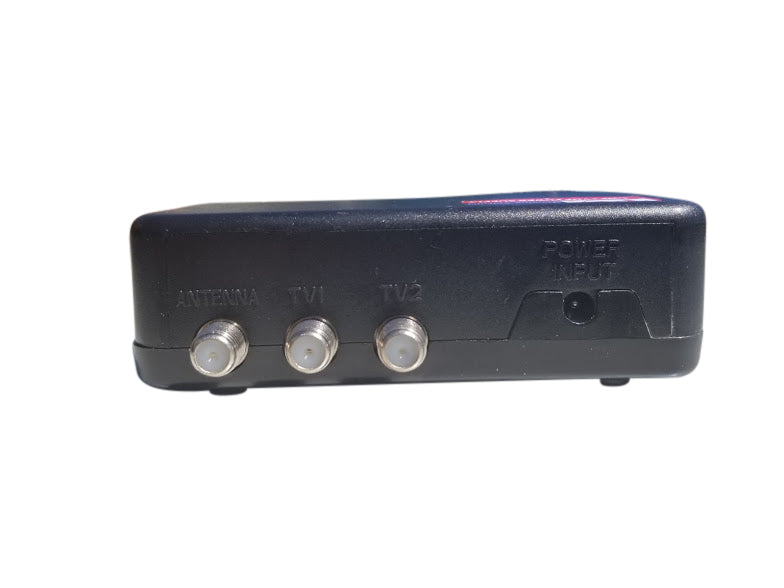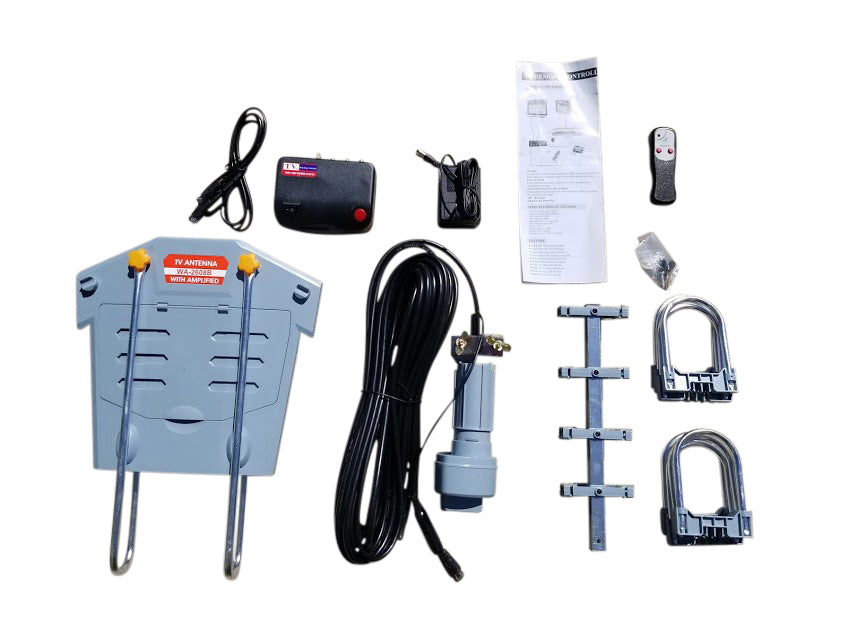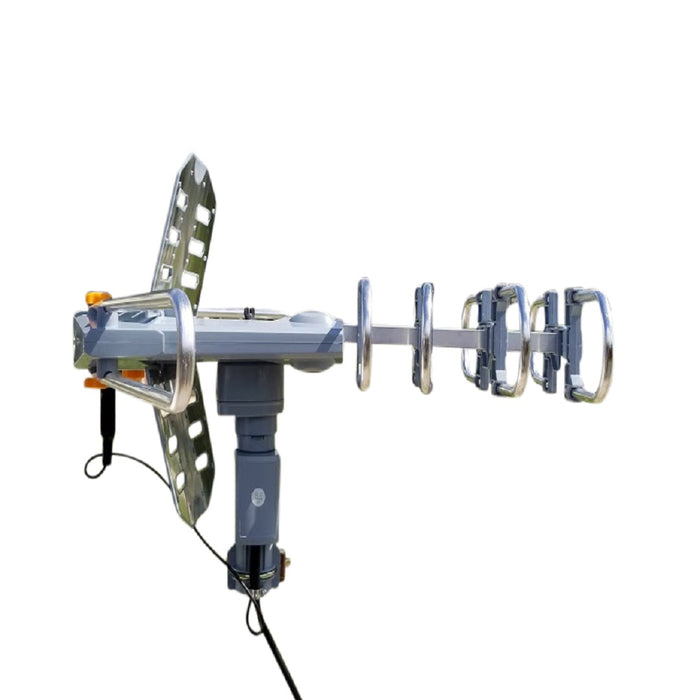 Flashy Trends HDTV Amplified Digital Outdoor Antenna with 150 Mile Range and 360° Degree Rotation
This Outdoor Antenna provides local television in full 1080 HD quality, for free. Its pre-assembled designed mounting hardware provides a variety of placement options. 
DUAL TV OUTPUTS -- Outdoor TV antenna support 2 TVs at the same time without a spliter and both tv's can be on different channels.

150 MILE RANGE | HDTV RECEPTION -- TV Antenna can capture 1080p HDTV and 32db high gain reception within 150-mile range, Full support 720p, 1080i, 1080p | Working Frequency: VHF 40~300MHz | UHF 470~890MHz | Receive free digital broadcast high definition TV antenna signals.

WIRELESS REMOTE CONTROLLER -- Built-in 360 degree motor rotor | Built-in Super Low Noise Amplifier | includes 40ft hdtv antenna coax cable. The pole is not included.   

WEATHER RESISTANT -- 150 mile TV antenna is for outdoor use.  This antenna works in the rain, snow, sun and wind.
Supports up to 1080i HDTV broadcasts

Receives UHF and VHF channels = more content!

Pre-assembled design with easy-lock fold-out VHF reflector and snap-lock elements

Frequency Range: VHF: 170-230MHz / UHF: 470-860MHz

Typical Antenna Gain: VHF 28~32dB | UHF 32~36dB
Many antennas on the market are optimized to receive only UHF broadcasts and do not reliably receive VHF. This TV antenna is precision-tuned to receive both UHF and VHF frequencies and will provide you with great HD content.
This antenna is brand new in a box and is not reconditioned like other antennas.