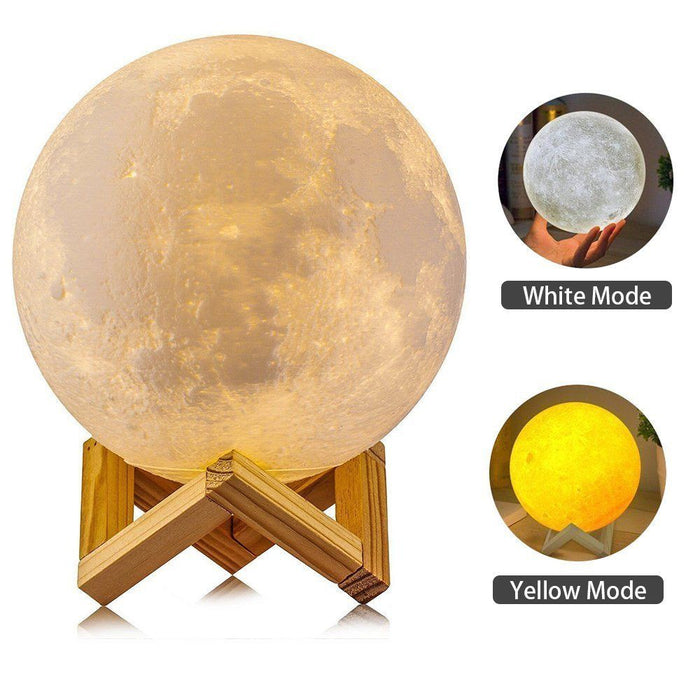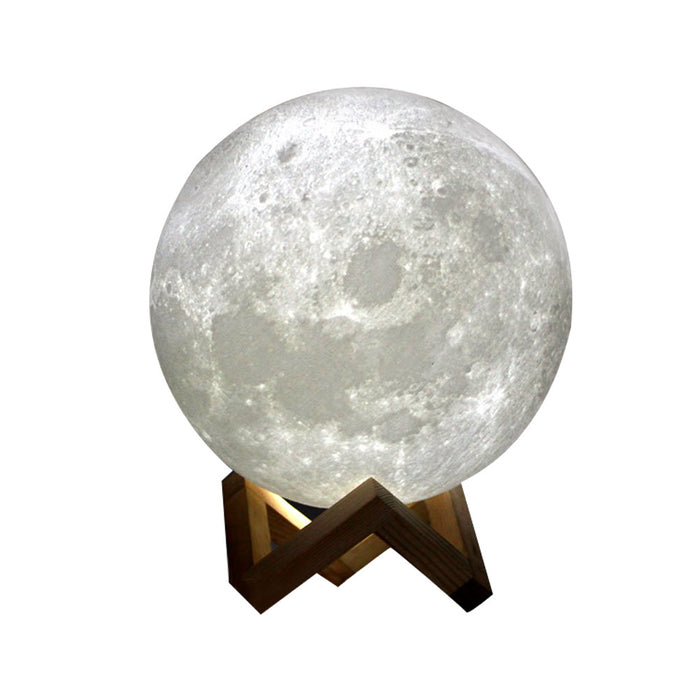 Flashy Trends LED Night Light 3D Printing Moon Lamp with Dim Touch Control & USB Charging
Description

Using the most advanced 3D printing manufacturing technology, this item has the features of the real moon with a delicate texture. Built with a rechargeable lithium battery and an LED dual color light effect, it will give you the feeling touching the real moon.
This is an amazing and unique gift for family, friends or even yourself.

Features

- Shell color: White.
- Light color: Yellow and white.
- Material: PLA plastic.
- Dia.: 8cm/ 3.15 inch; 10cm/ 3.9 inch; 12cm/ 4.7 inch.
- Working time: 4-12 hours.
- Battery: 350mAh.
- Power: 1W.
- Charging voltage: DC 5V.
- Made by innovative 3D printing technology, with delicate texture on the surface, like the real moon.
- 3D moon light design brings mystery and romance making it suitable for any occasion.  Create a wonderful atmosphere anywhere.  Ideal for courtyards, dinner tables, pathways, living rooms, bedrooms, bathrooms or cafes.
- With artistic wooden stand base for holding the moon light securely.
- Instructions: Touch the switch within 1 second to switch light color and touch for more than 1 second to adjust the brightness/intensity of the light.
- Charged via USB port. Red light indicates it is charging.  When the red light is off it indicates full charge.