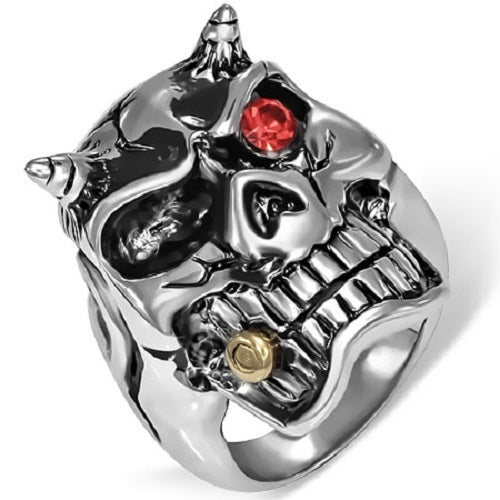 Stainless Steel 316L Demon Skull Ring With Siam Red CZ Eye
Stainless Steel 316L Demon Skull Ring With Siam Red CZ Eye
This Flashy Skull has horns and a bullet in it's mouth.
Width:27mm (1.06")
Weight:0.61oz (Based on size 14)
Stainless steel jewelry is durable, does not tarnish or oxidizes. Stainless steel jewelry can be easily cleaned with a clean cloth without using expensive jewelry cleaners. In addition, those who are allergic to certain metals can wear stainless steel jewelry as it is a hypo-allergenic. Rethink stainless steel!